Despite the extended lock down, the months have rolled by and a worrying spring has become a very confusing summer. Our behaviour has been advised and advised again in a constant stream of conflicting updates from No10 and others with seemingly no improvement in its quality or reliability.
Consequently I only act upon advice from genuine experts such as Independent SAGE and The Academy of Medical Sciences who offer regular online updates of real data analysis of the pandemic and offer opinions that I value.
This has been the basis of my web page on covid-19 that I updated this morning, and this describes my working practices while the pandemic persists. Sadly due to some rising infection rates in the UK it seems unlikely that we will be free from this virus until next year at the earliest. I will keep this all under constant review. Keep safe!
And next is Microsoft!
Oh boy, have they had a summer! Not content with coping with a pandemic the big M have been creating a mess of their own with 'updates' that have in some cases slowed machines to a crawl, in others rendered them paper weights or door stops!
The devils details are that Big 'M' chose to not allow a buggy update to their Edge browser to be uninstalled, and for users to not be allowed to stop it booting open the door and installing itself ! As one website put it…
Having fixed it, and to prevent it reoccurring Big 'M' have had to produce a tool to stop it from kicking its way back in! Do contact me if you need assistance with getting this intruder fixed!
June 2020 Update
Big 'M's next big mess is their June 2020 Update which also may, or may not affect your Windows 10 depending on its configuration, or perhaps its mood, who knows?
Some users have seen it cause a lot of forced restarts that are preceded by this annoyingly pretty blue box.
Big'M' say that a fix for this "should be available in July", but the good news is that for some users this update can be prevented because of the version of Windows 10 they have. If your version allows you to ignore the update by not manually installing it I expect you can guess my advice!
Unlike the horrible Edge update, this trouble maker can be uninstalled, its name is either KB4560960 or KB4557957, your Windows will howl that you are downgrading its defences, but hey, a working machine has to be better and anyway Big 'M' will fix its subsequent update … one day!
Linux – Ah, that's Better!
I have installed Linux Mint onto a many PC's now and in all cases it not only Works Reliably but it also has updates that in mine and others experiences, don't break it!
The Minty folk have just produced the new 'Ulyana' (version 20) release which I haven't tried out yet, but as always with Linux the new version is better and more capable that its predecessor, so I am encouraged!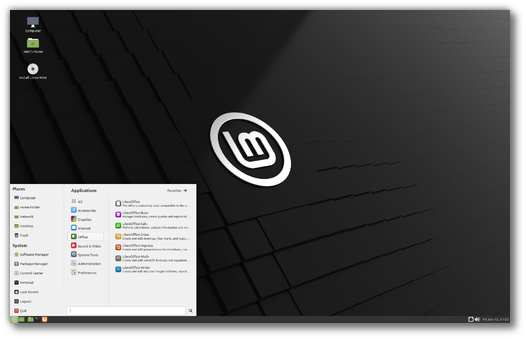 You might be too, why not contact me and give it a try?
I can set it up either in 'Dual Boot' method so you can combine your boot up options with Windows as the other choice, or I could give it its own hard drive installation (perhaps on a new super fast SSD drive which I can install?) .
Lets talk – 07579001747 or pct@phonecoop.coop
My Website is Here.